The Springland U-Trough Loader (UTL) sets the standard in high capacity grain loading. A single operator can position and run the UTL to load a truck trailer, keeping up with today's farming demands.
Why U-trough?
Springland Manufacturing has been building U-Trough bin unloaders since 1998. The U shape allows grain to flow more efficiently with less power when compared to traditional round-tube augers. When loading, the U-trough fills to the top of the lid allowing much of the product to flow with little to no contact with the flighting. The result is a lower percentage of damaged product. This innovation allows the augers to be used for all products from lentils and cereal grains, to canola. The design has the benefits of a traditional auger and a conveyor combined.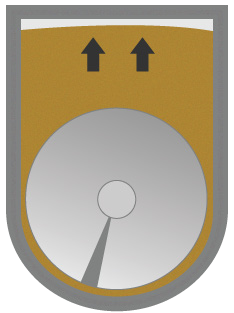 Quick Specifications
40 and 45 foot lengths
11" Galvanized U-trough
10" Flighting
38 HP EFI gas motor
Advantages
7500+ bushels per hour
Damages less grain
Compares to a 13" traditional round-tube auger
Hydraulic mover system provides excellent maneuverability
Less grain is spilled with the hopper and canvas
Hopper lid keeps the hopper clean and dry when not in use
LED task lighting
Easy to use reversible gearbox
Fully enclosed belt guard
Features
38hp EFI Kohler Gas Motor
This is a proven source of reliable and economical power. With 5w20 synthetic motor oil and clean gas, the engine starts well at -30ºC (-22ºF).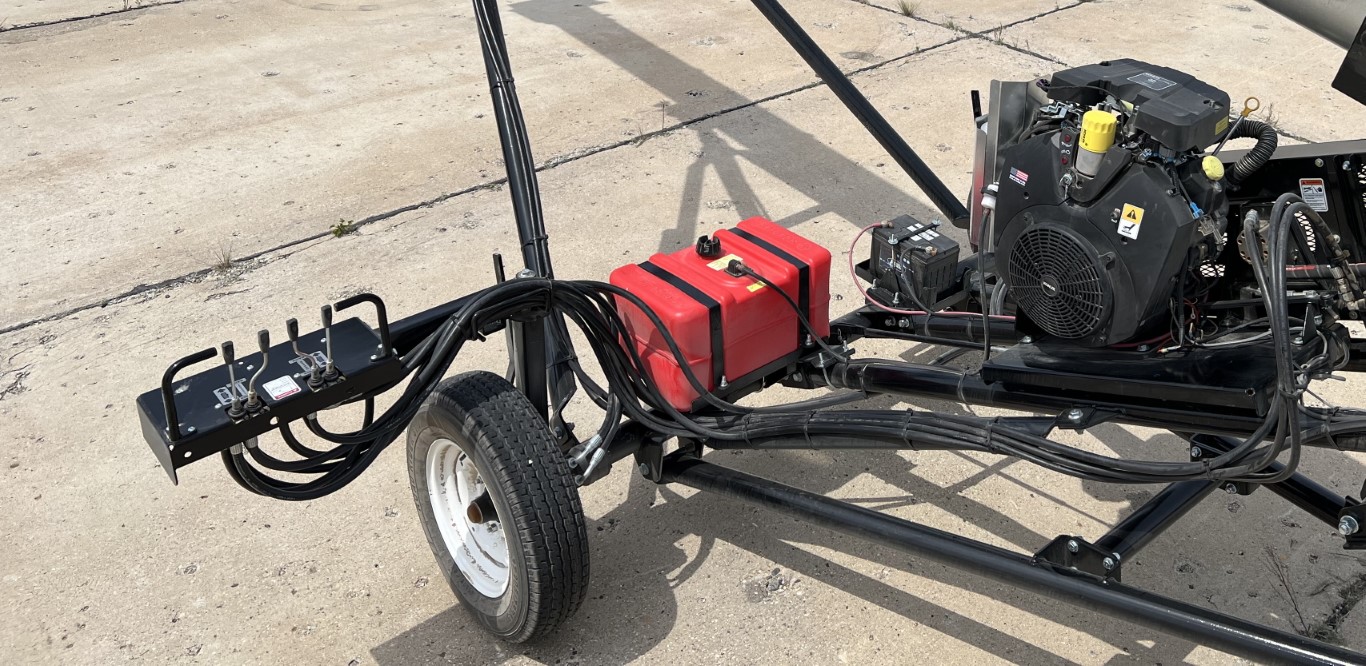 Hydraulic Mover System
Our Hydraulic Mover System allows one person to move the auger around at walking pace. Differential steering provides unparalleled mobility. The mover console can be folded back to a stowed position when not in use.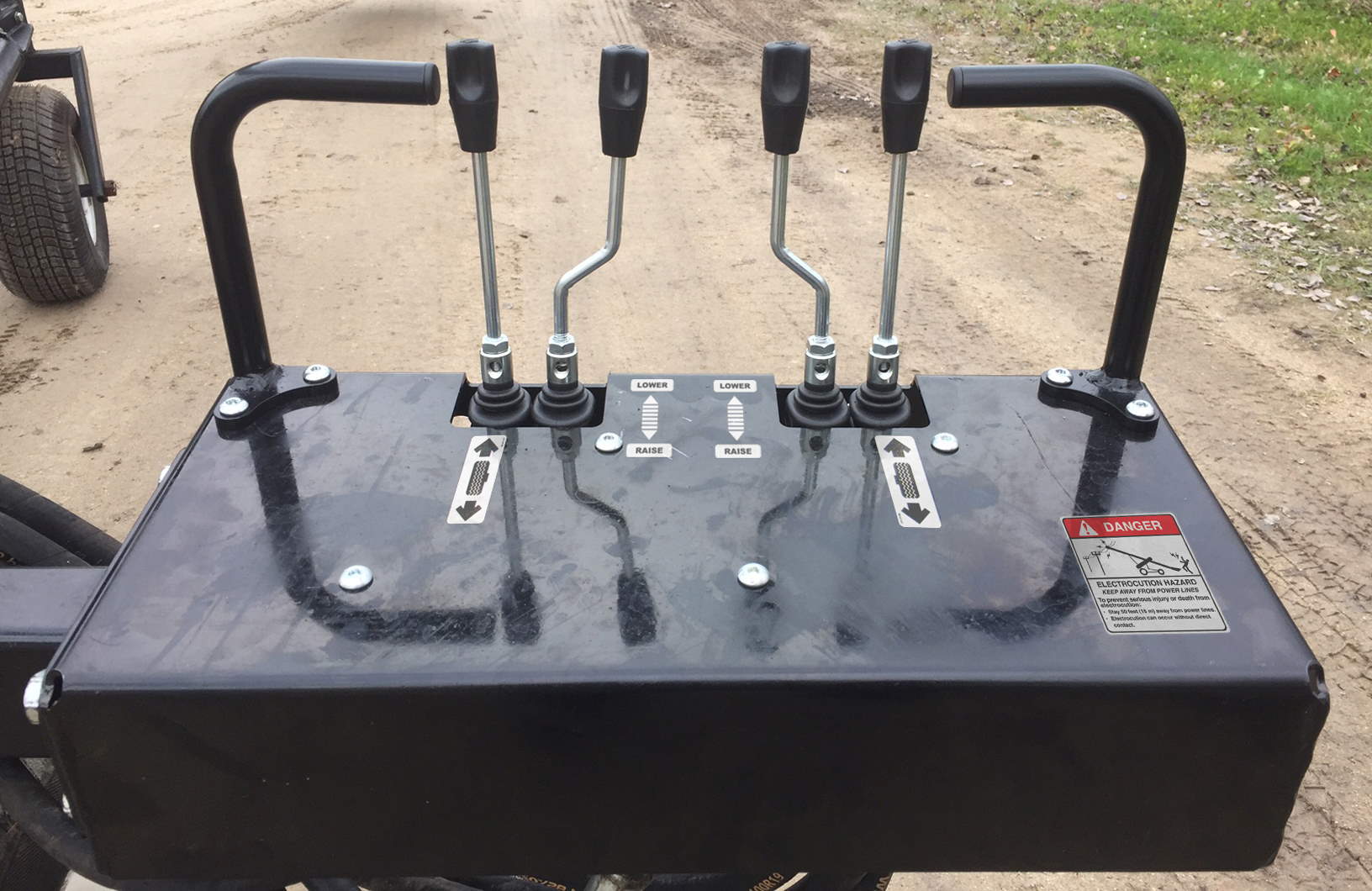 Hopper Canvas and Lid
The UTL40/45 hopper is definitely a favorite, making grain loading cleaner. The spring loaded canvas reduces grain spilled while operating. When you're done, lower the canvas and slide the lid overtop of the hopper to keep it clean and dry. There is also a access plate on the bottom for easy clean out.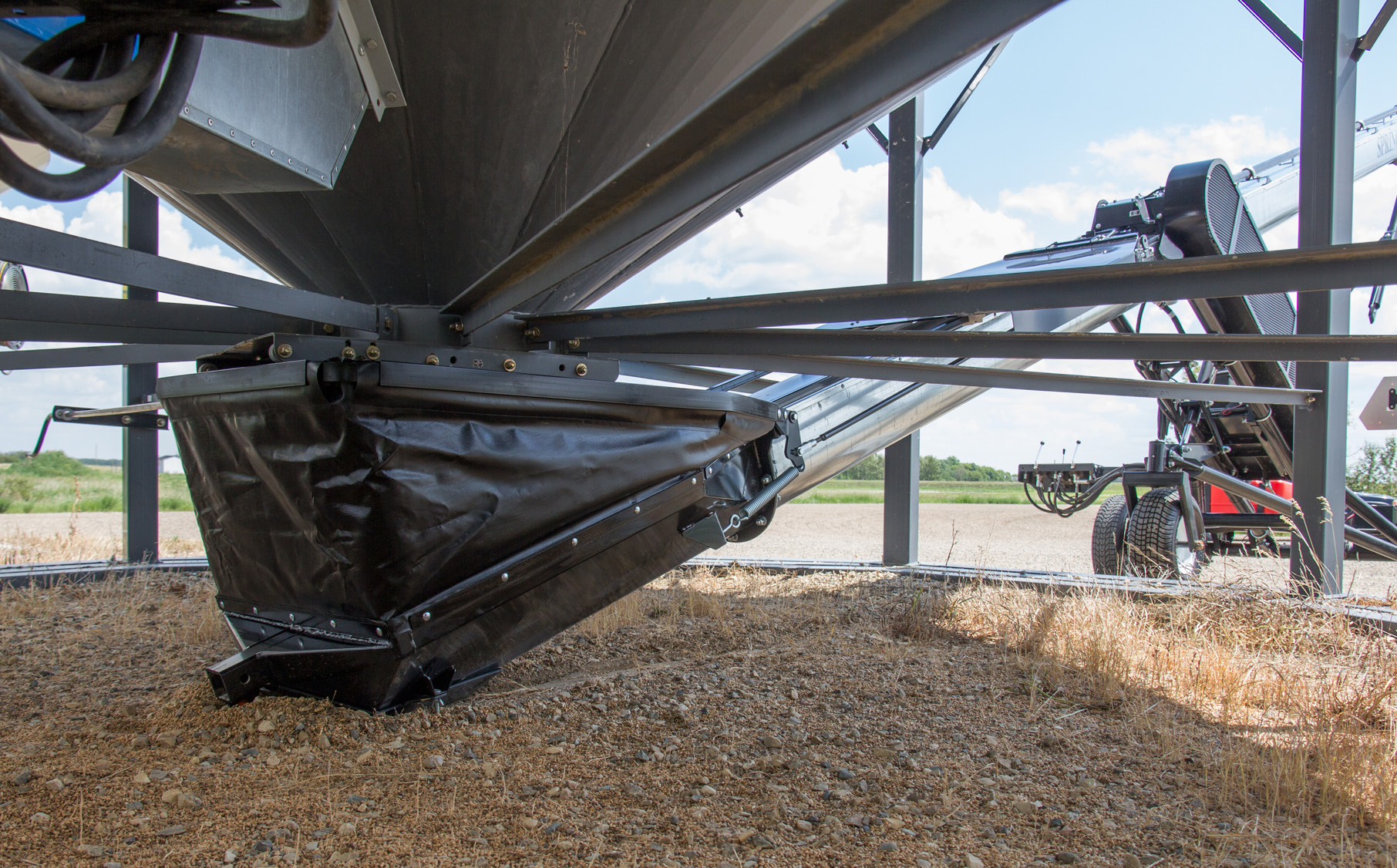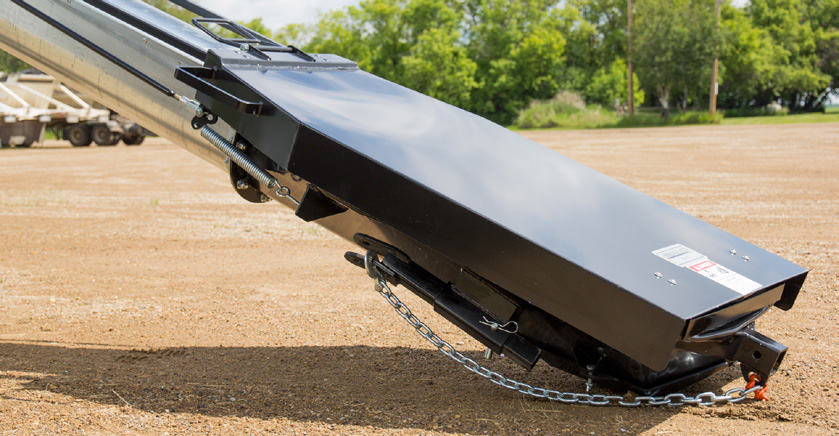 Integrated Task Lights
LED Lights at three positions provide illumination at the hopper, discharge, and controls for easier for low-light operation.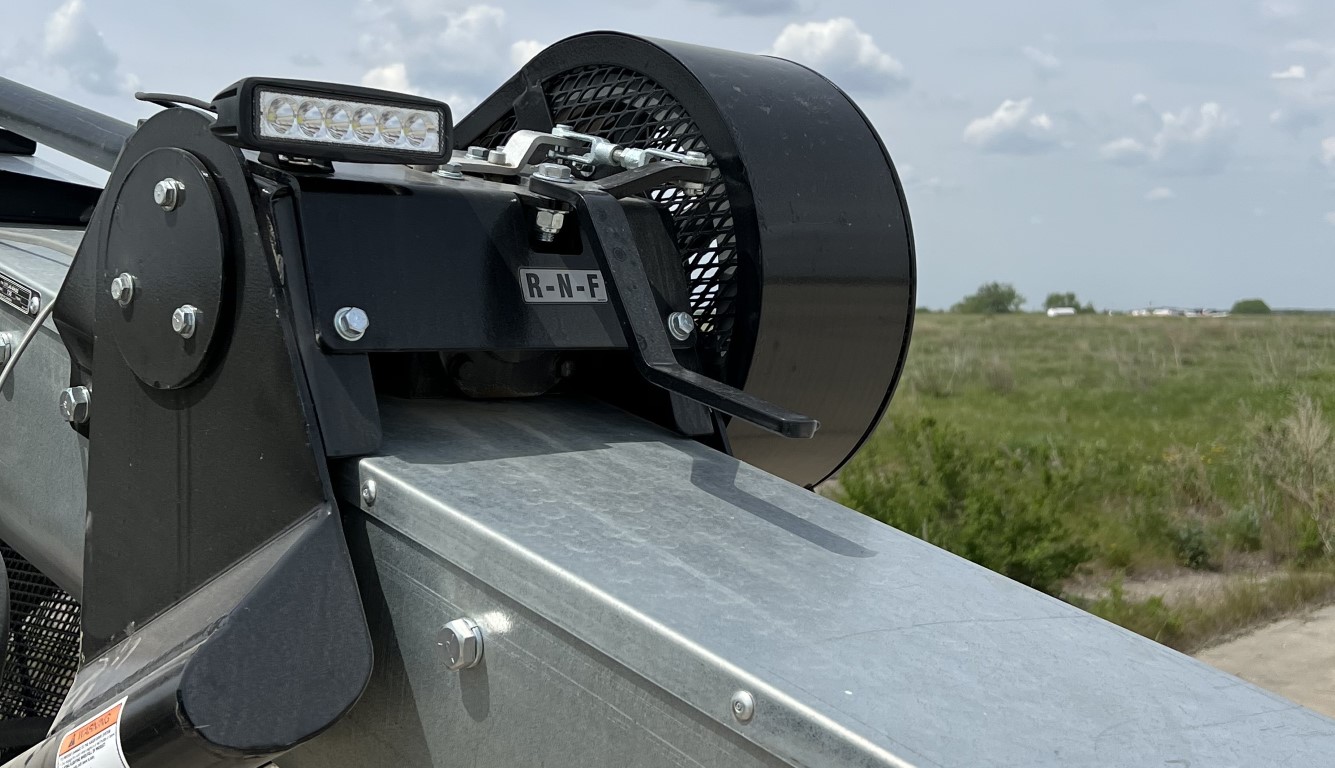 Reversible Gearbox
The reversing gearbox allows for easy and effective clean out for operators.
Fully Enclosed Belt Guard
Springland puts safety at the forefront of all of our products. With our fully enclosed belt guard, we have reduced the risk associated with exposed moving belts.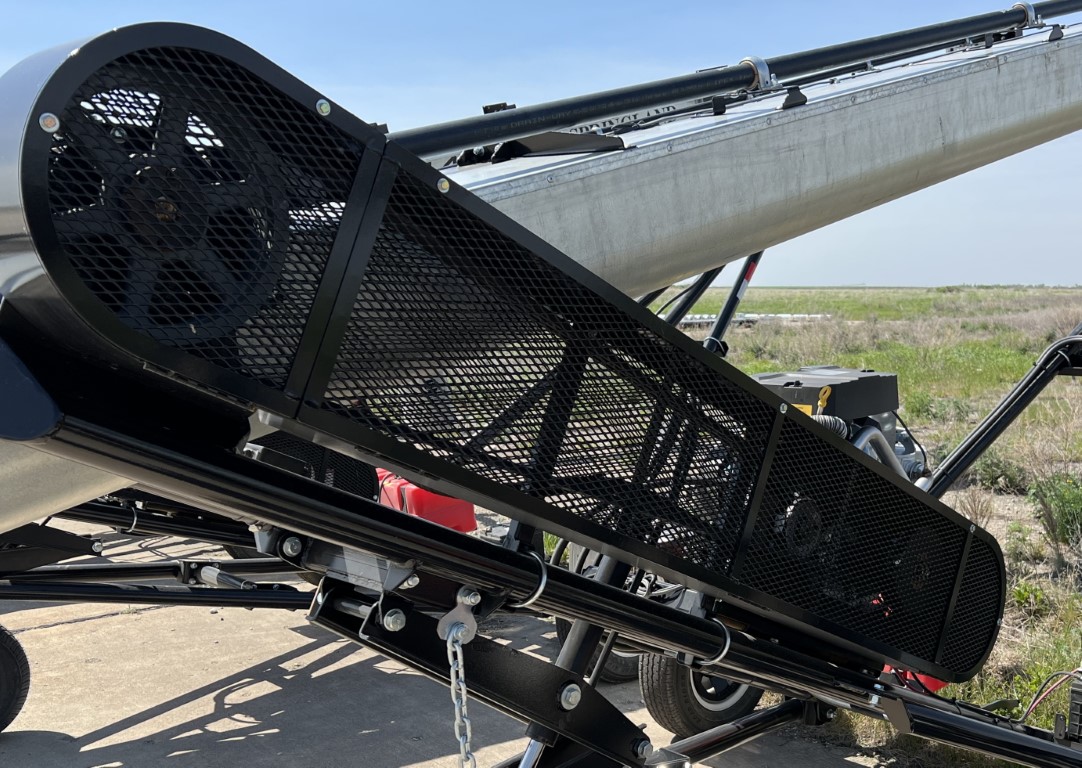 Ordering
Contact Springland to find a dealer in your area.