Springland U-trough unload systems set the standard in high capacity, high quality unloading equipment.
Ease of installation, top quality materials, and proven design are just a few reasons our satisfied customers have chosen Springland U-trough systems over the competition for the past 35 years.
Features
Electric Powerhead
Motor mount with over-center belt tensioner. Belt guard swings out for easy access to belts.
Motor, pulleys, and belts not included.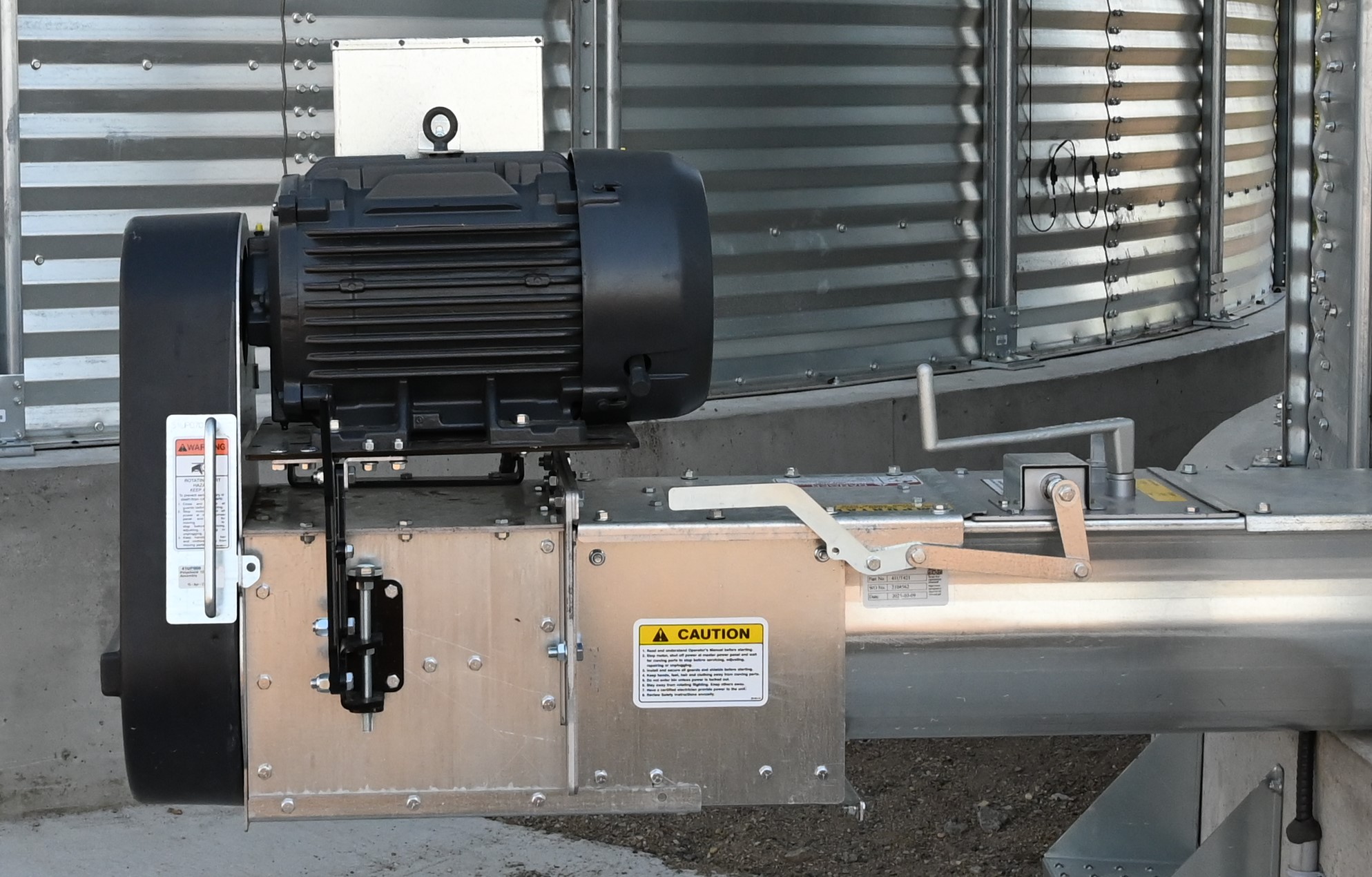 Hydraulic Powerhead
When electric power is not available.
Suitable for bins up to and including 48 ft diameter.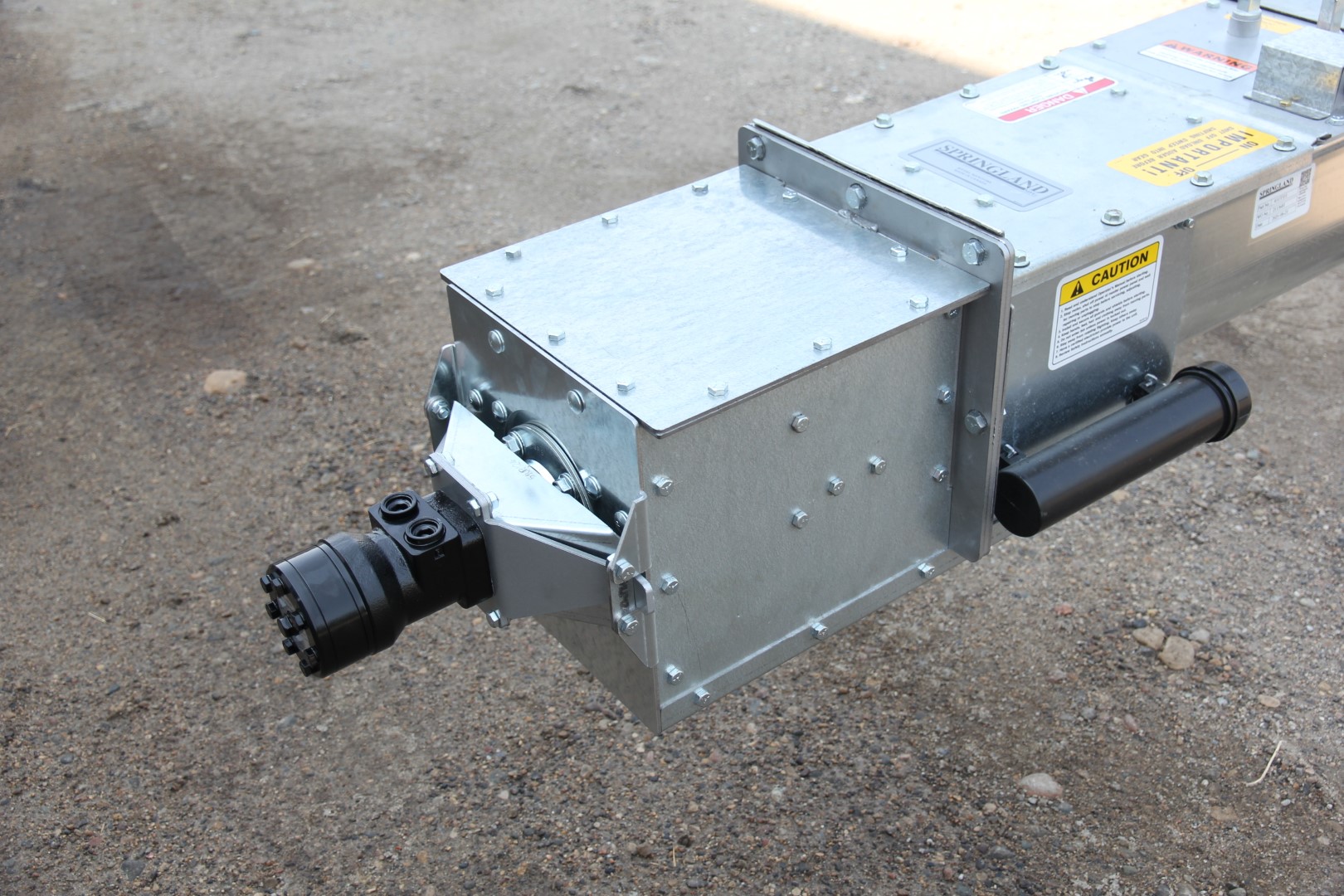 Elevator Wheel
Provides aggressive sweep action, even in severe conditions.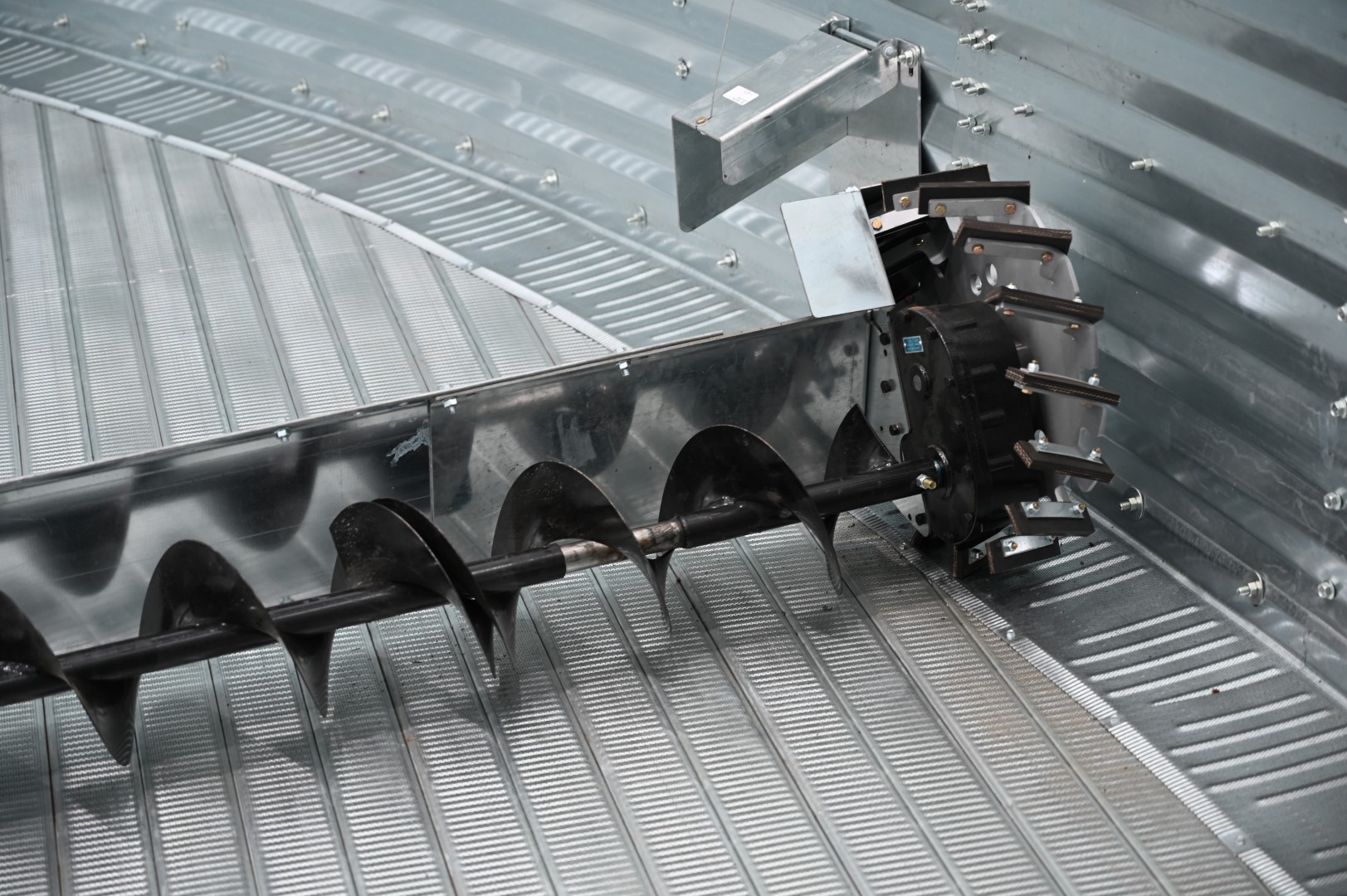 Floor Flanges
Redesigned with sloping inlets increasing intake area. Center discharge gate is enlarged and agitator pins have been added to allow dislodging of clumps should they occur.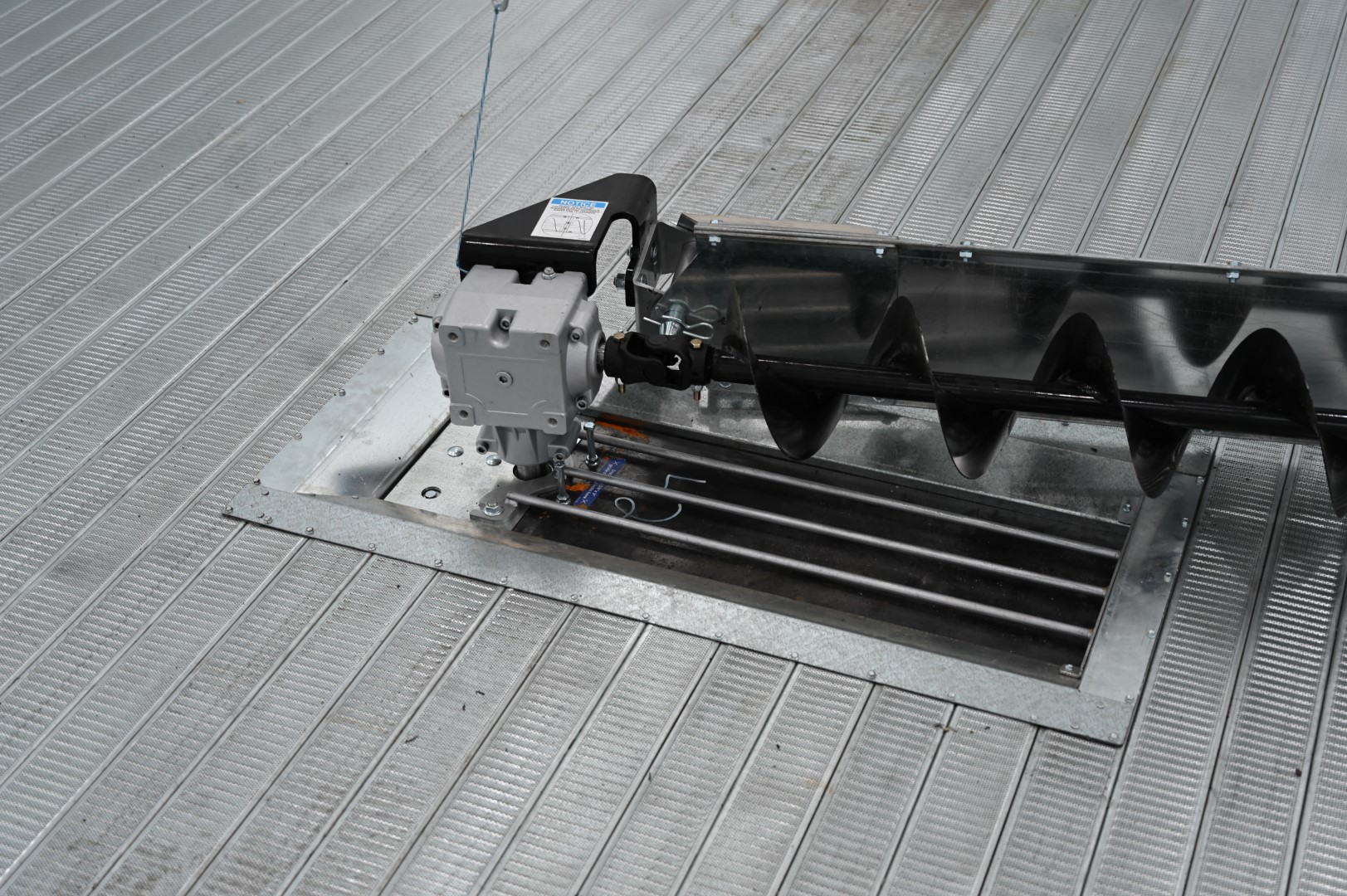 Center Gearbox
Mounting brackets are sloped to allow free flow of product into the flighting.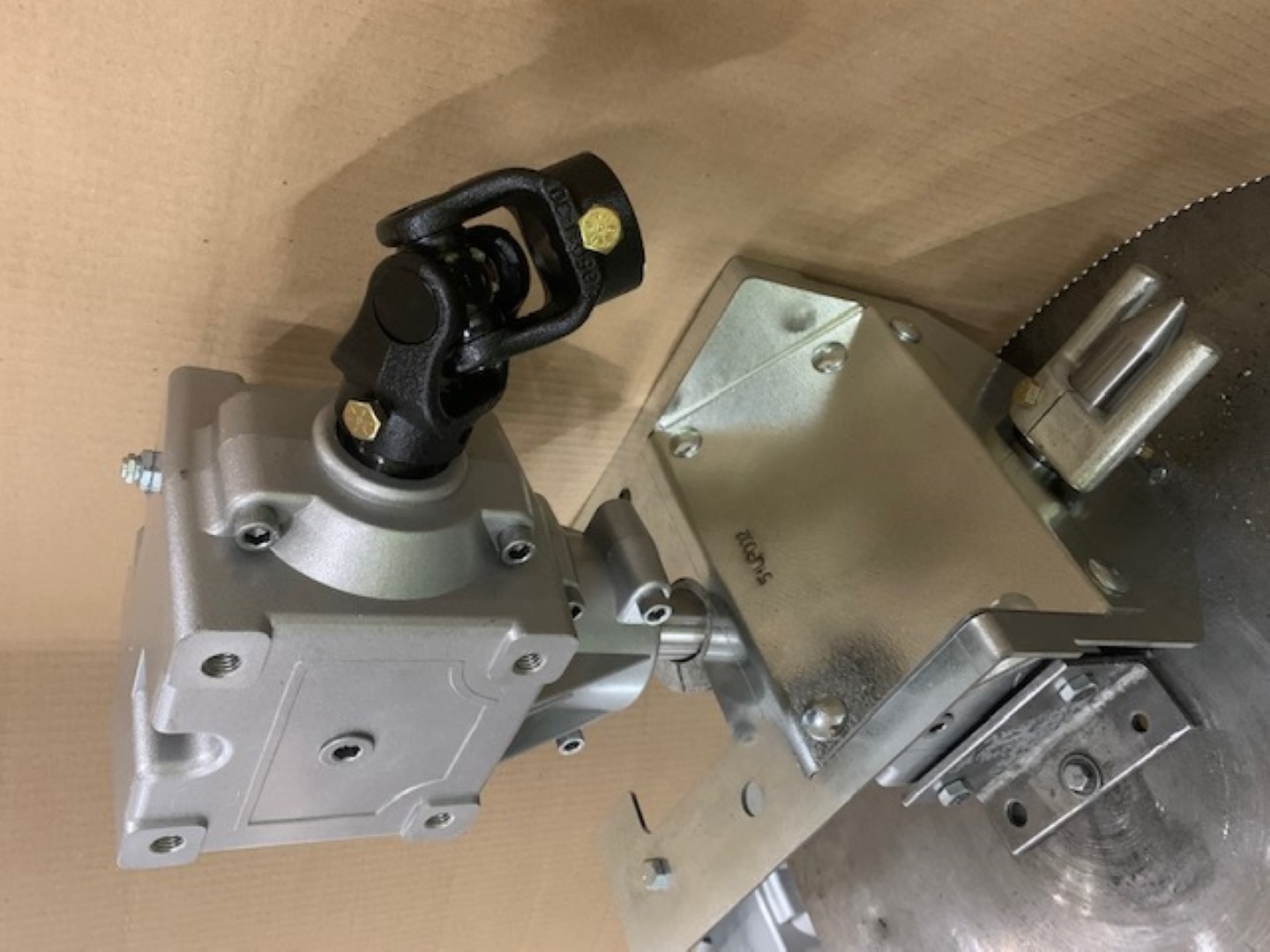 Rack & Pinion Gate Controls
Independently open center and intermediate gates. Over-center handle to operate sweep engagement.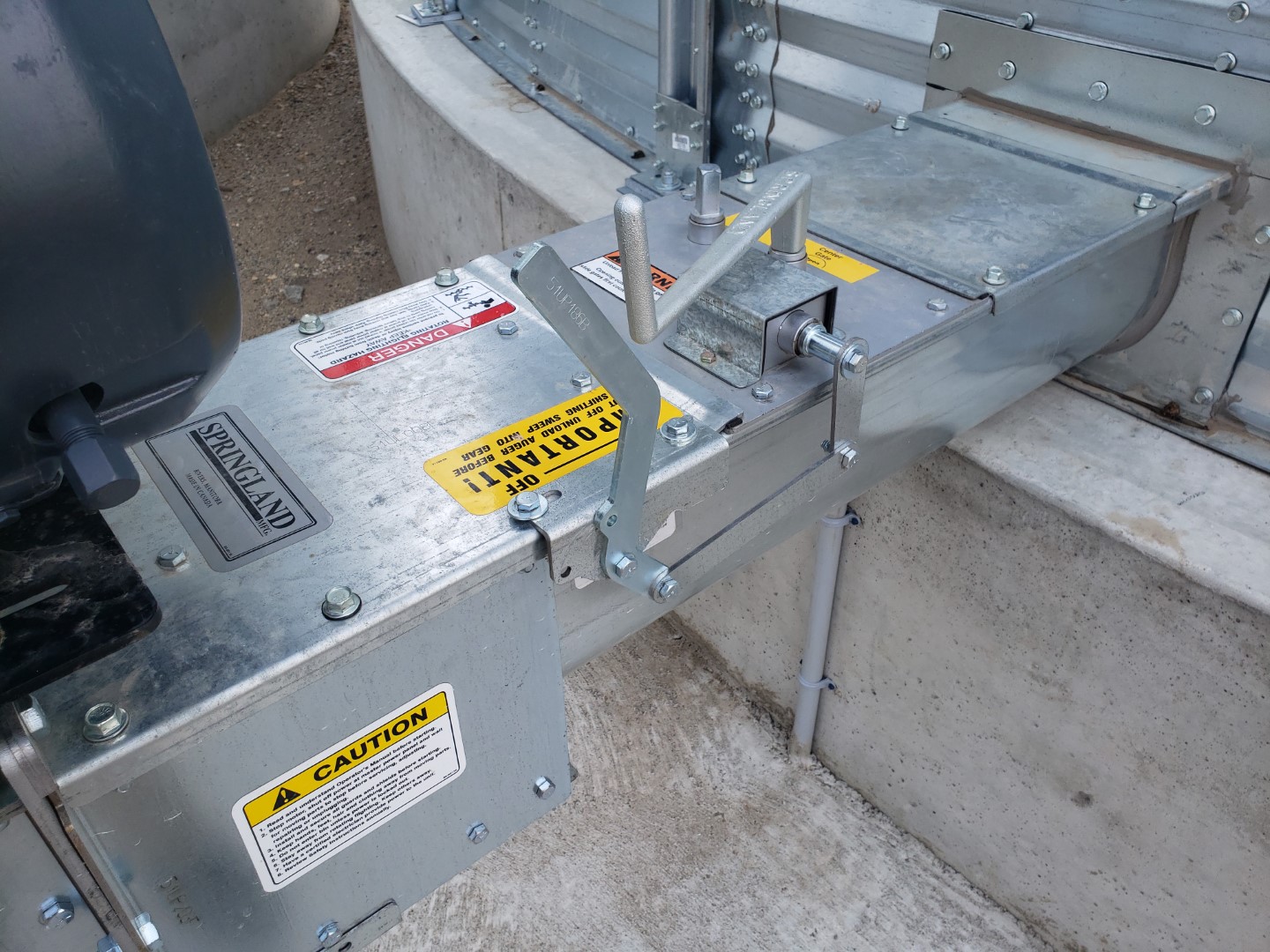 Options
25° Incline Elbow
Elevates the discharge. Either electric or hydraulic powerhead can be attached to the incline elbow.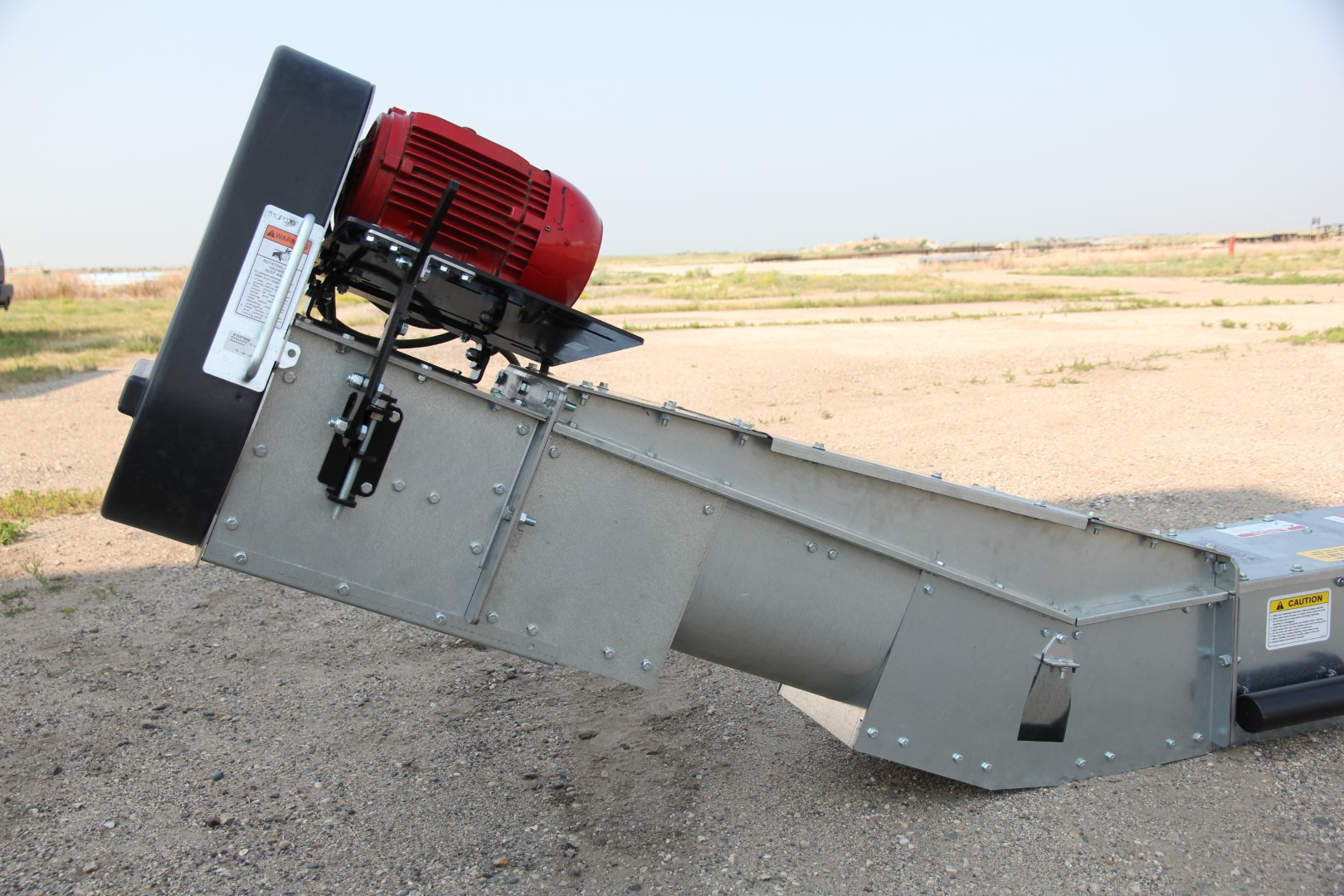 Grain Flow Maintainer (GFM)
Prevents clumps from blocking the center sump, helping to provide continuous grain flow.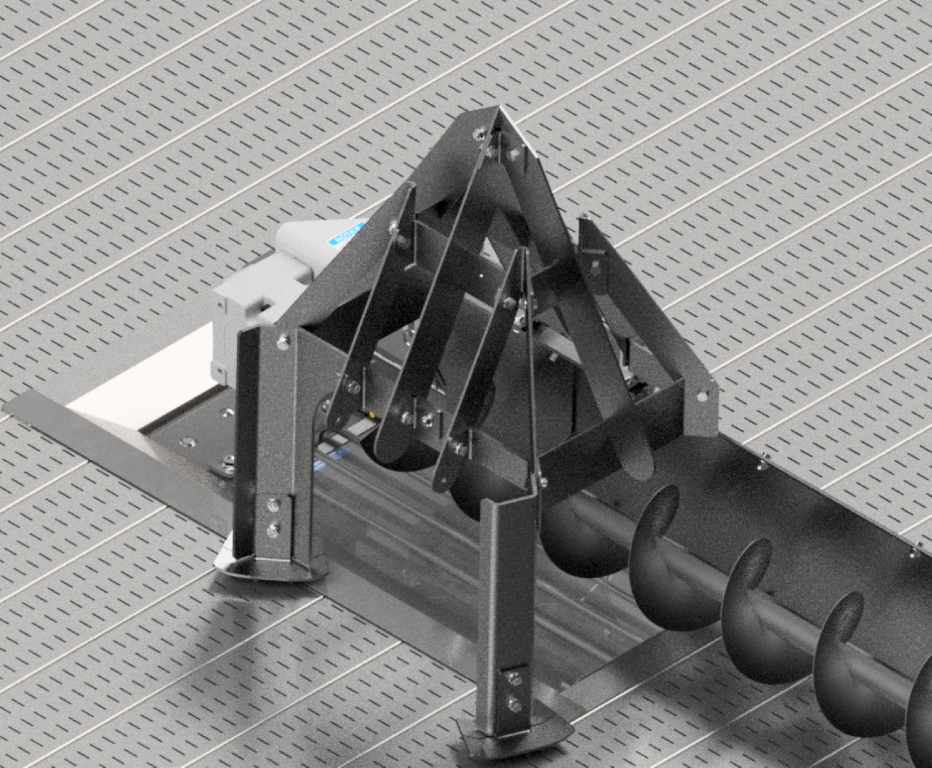 U-trough Extensions
If the standard discharge location is too close to the bin wall to suit your application, we offer extensions, starting at 6" up to 120", in 6" increments.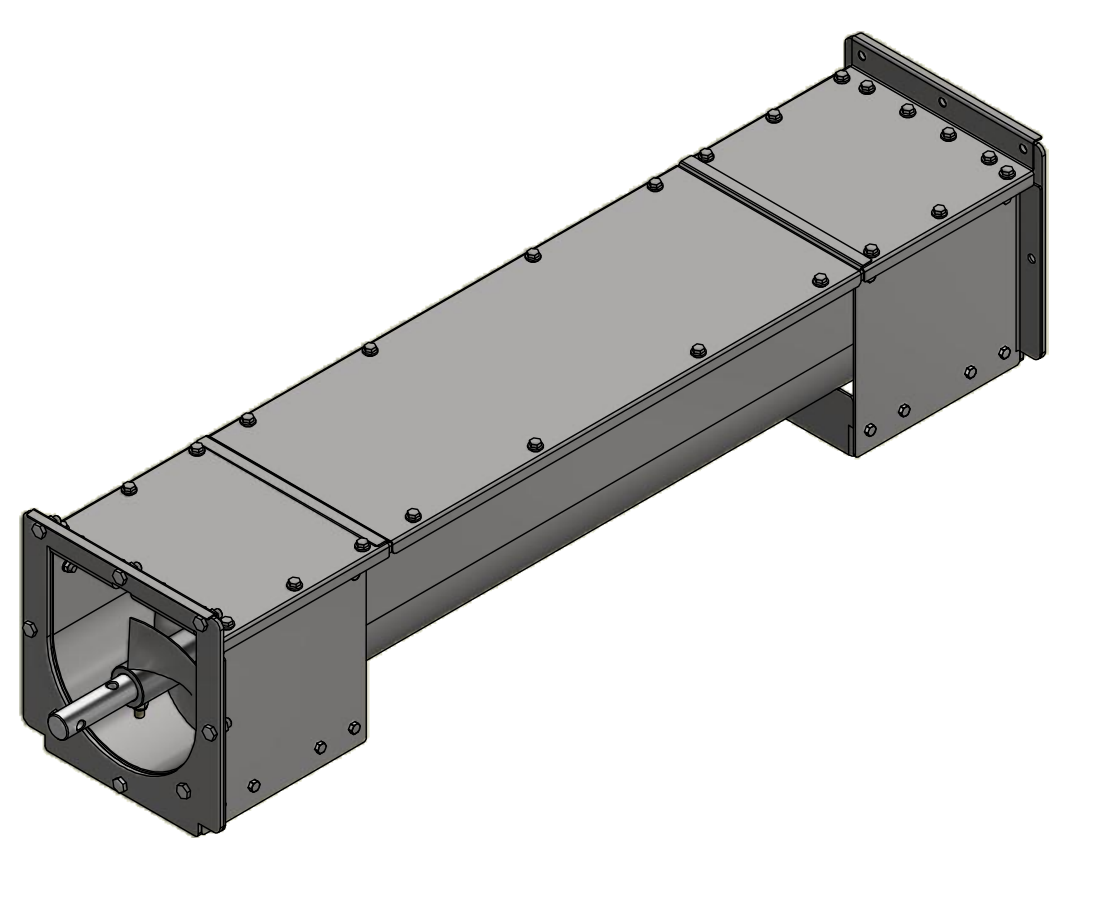 Available Sizes
Our Unloaders fit typical bins ranging from 18 to 78 feet in diameter.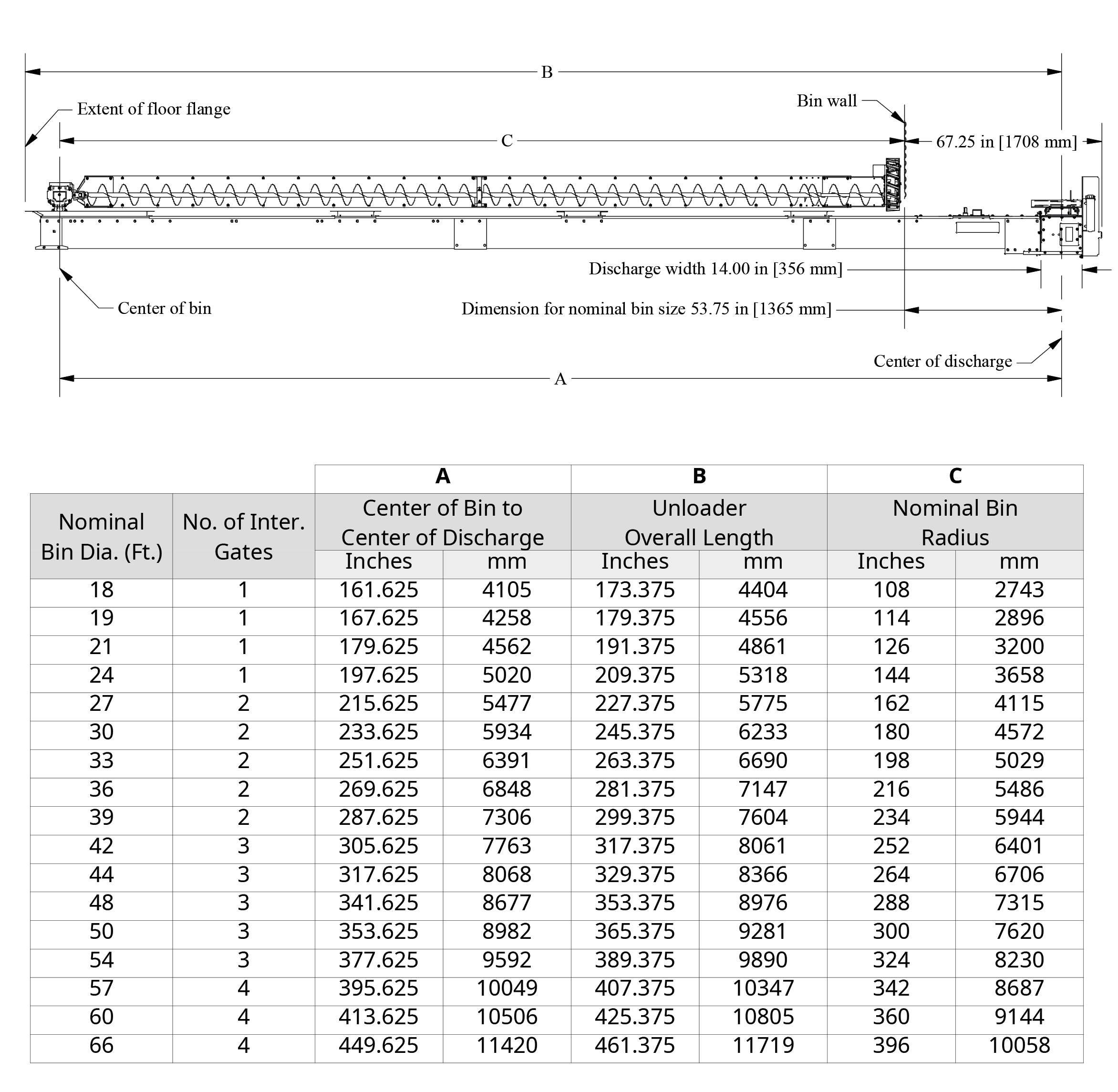 Ordering
Contact Springland to find a dealer in your area.