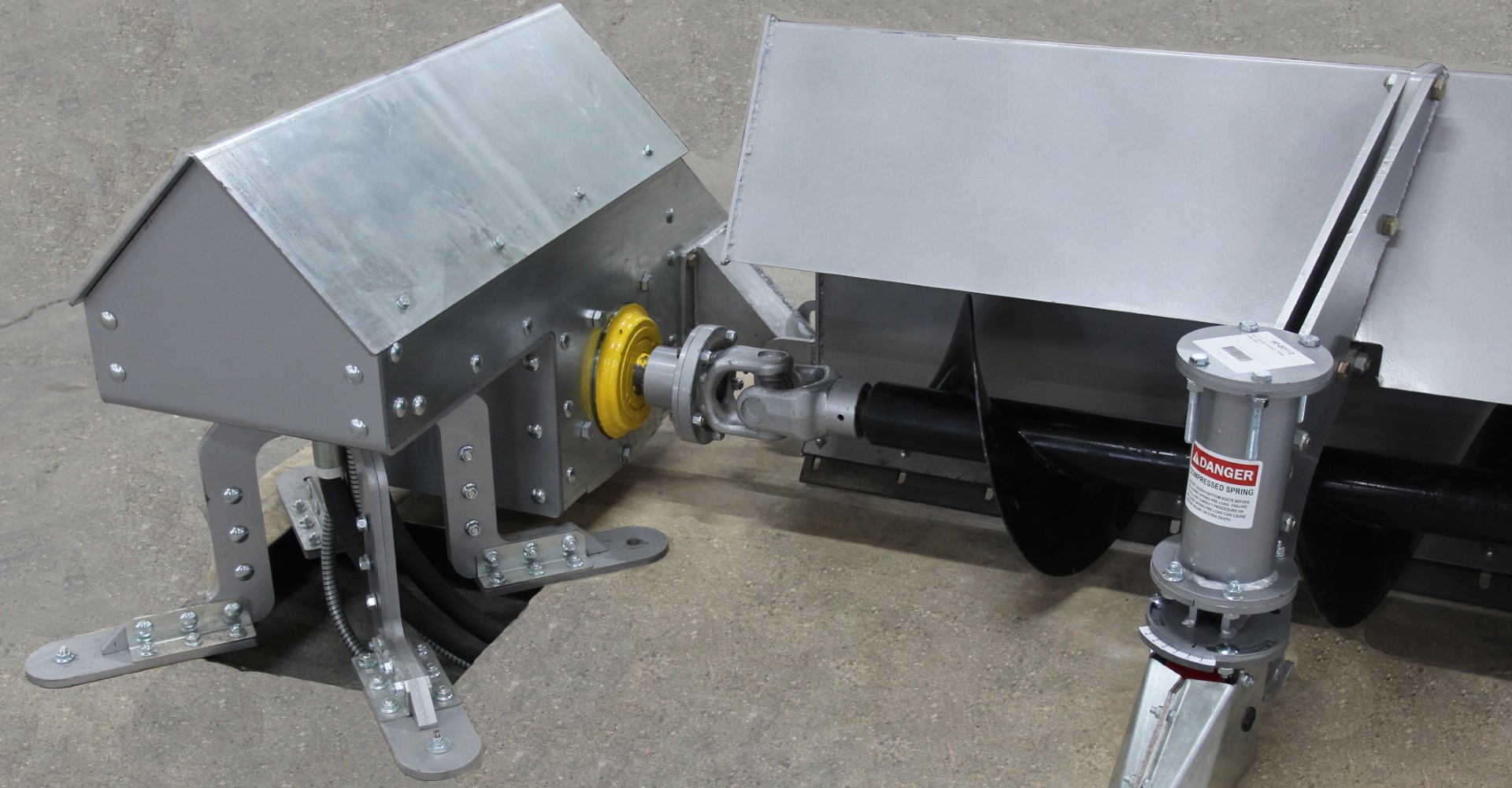 For customers who want the robustness of the Springland Commercial Sweep but are retrofitting an existing bin or cannot provide the large concrete knock-out required for the 6025 Electric, we recommend the 6025 Hydraulic Surface Mount.
For customers who can accommodate a recessed drive, we recommend the 6025 Hydraulic Flush Mount.
Capacities
| Auger Diameter | Capacity* (bushels/hour wheat) | Capacity* (MT/hour wheat) |
| --- | --- | --- |
| 10" | 4,500 | 120 |
| 12" | 6,000 | 160 |
| 16" | 10,000 | 270 |
*Capacities may vary depending on grain type and condition
Features
Positive Drive System (PDS)
A significant amount of force is required to push a sweep through grain. The Springland Commercial Sweep uses the hydraulically driven Positive Drive System (PDS) to advance the sweep. A solid pinion wheel meshes with punched 3⁄8" angle track to provide excellent traction.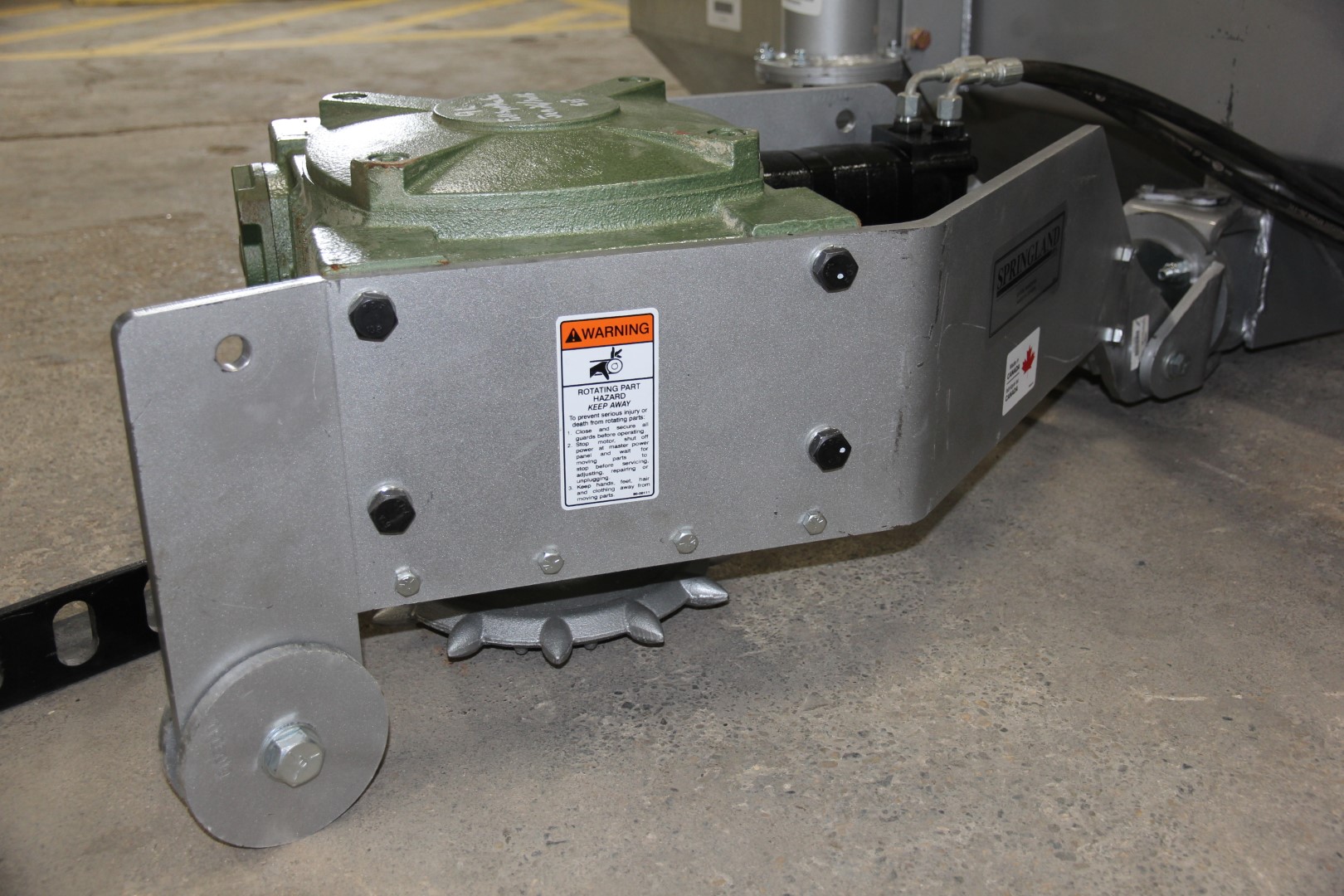 Articulating Frame Joint
For bins 105' in diameter and larger, an articulated joint is placed between a pair of frames to compensate for uneven floors.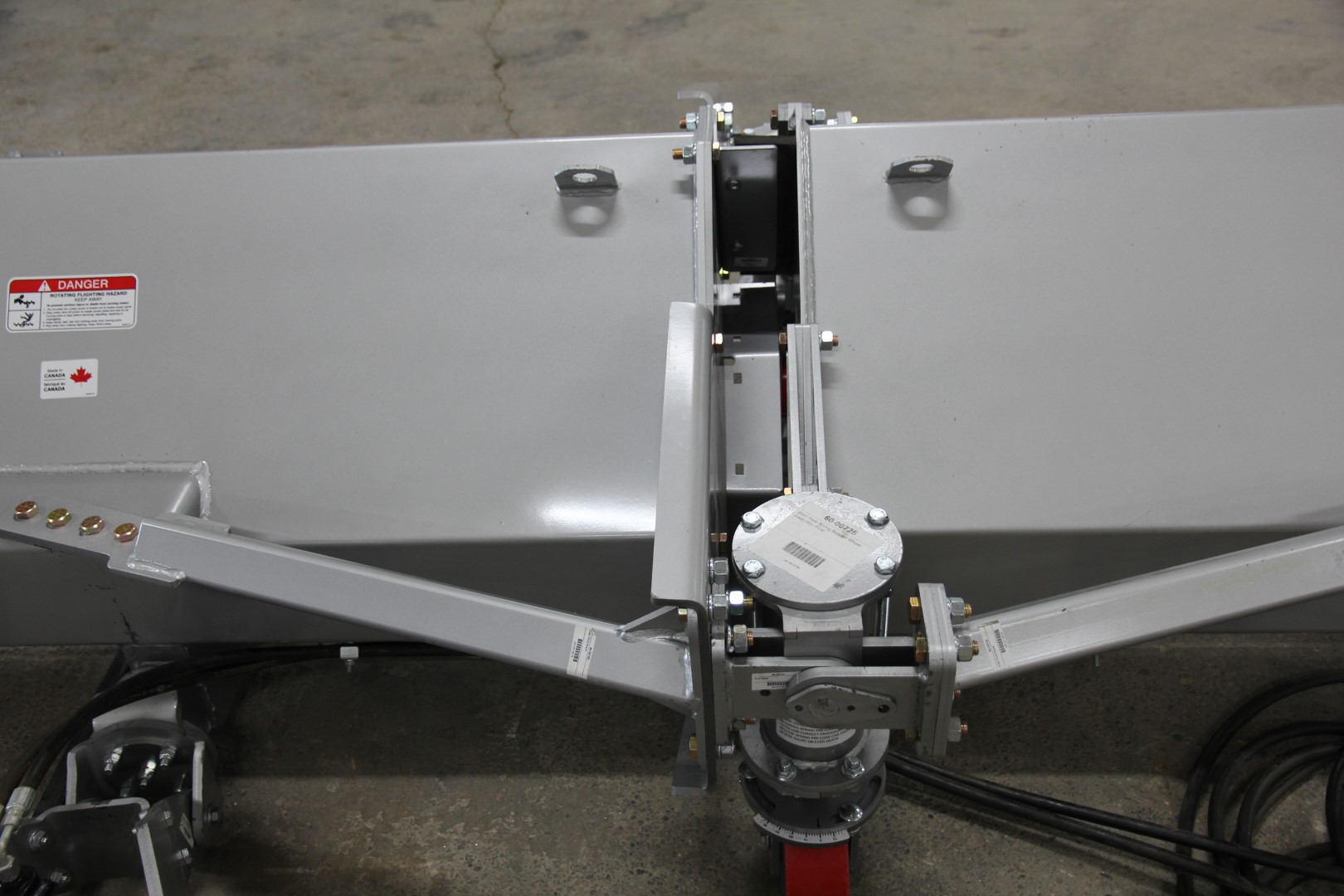 Spring Wheels
The sweep is supported along its length by robust wheels featuring angle adjustment and integrated hard stops. Under the load of a full bin, internal springs allow the sweep to descend to rest on the hard stops.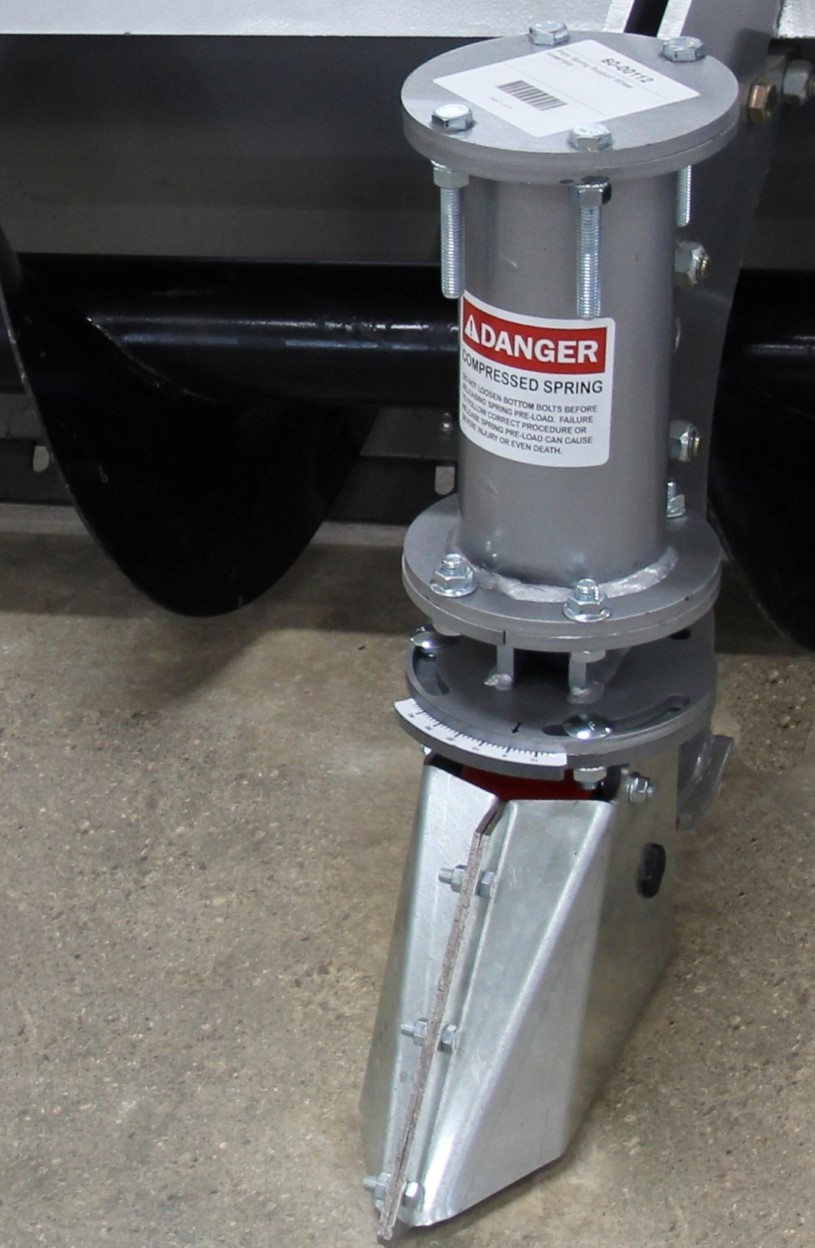 Hydraulic Power Unit
Power for the flighting and PDS is provided by a power unit separate from the sweep.
Power Unit Features
Selector control panel allows up to five sweeps to be connected to one power unit, with one sweep operating at a time.
The automatic advance manifold means that the PDS pushes the sweep into the grain as load on the flighting decreases, without operator intervention.
Oil tank heater
Oil cooler
High heat shut-down
Low oil shut-down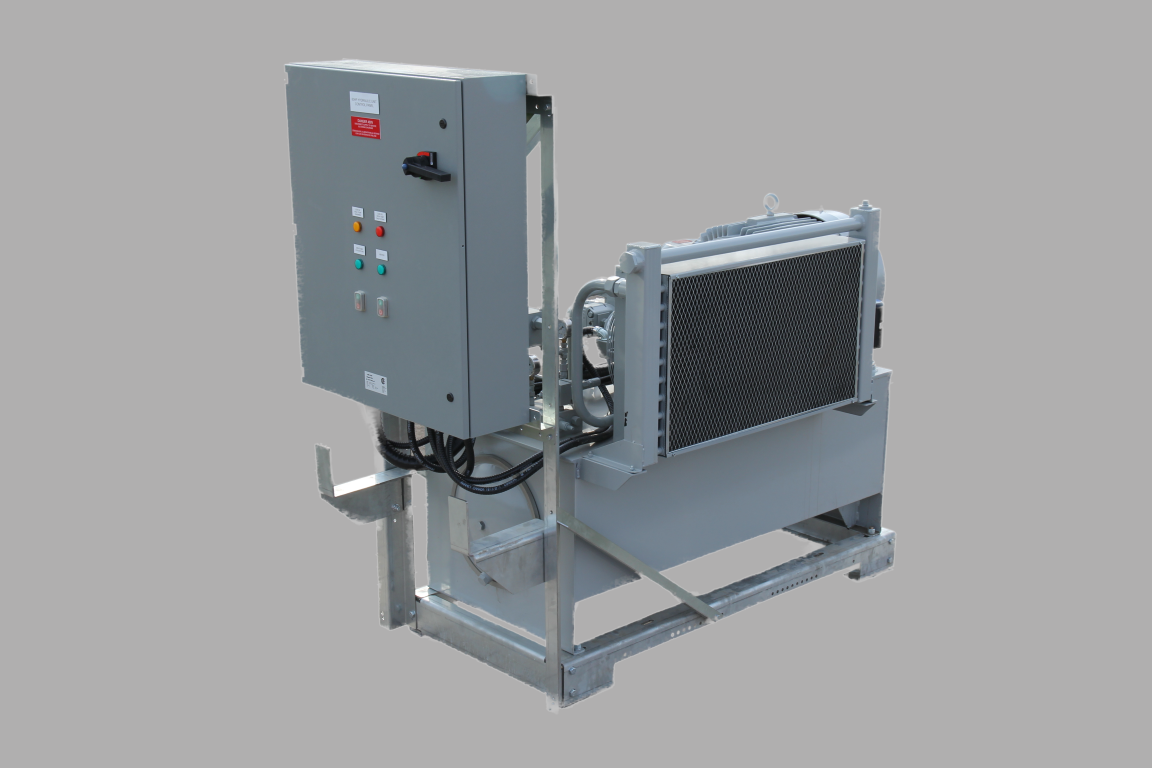 Ordering
Contact Springland for a quote.