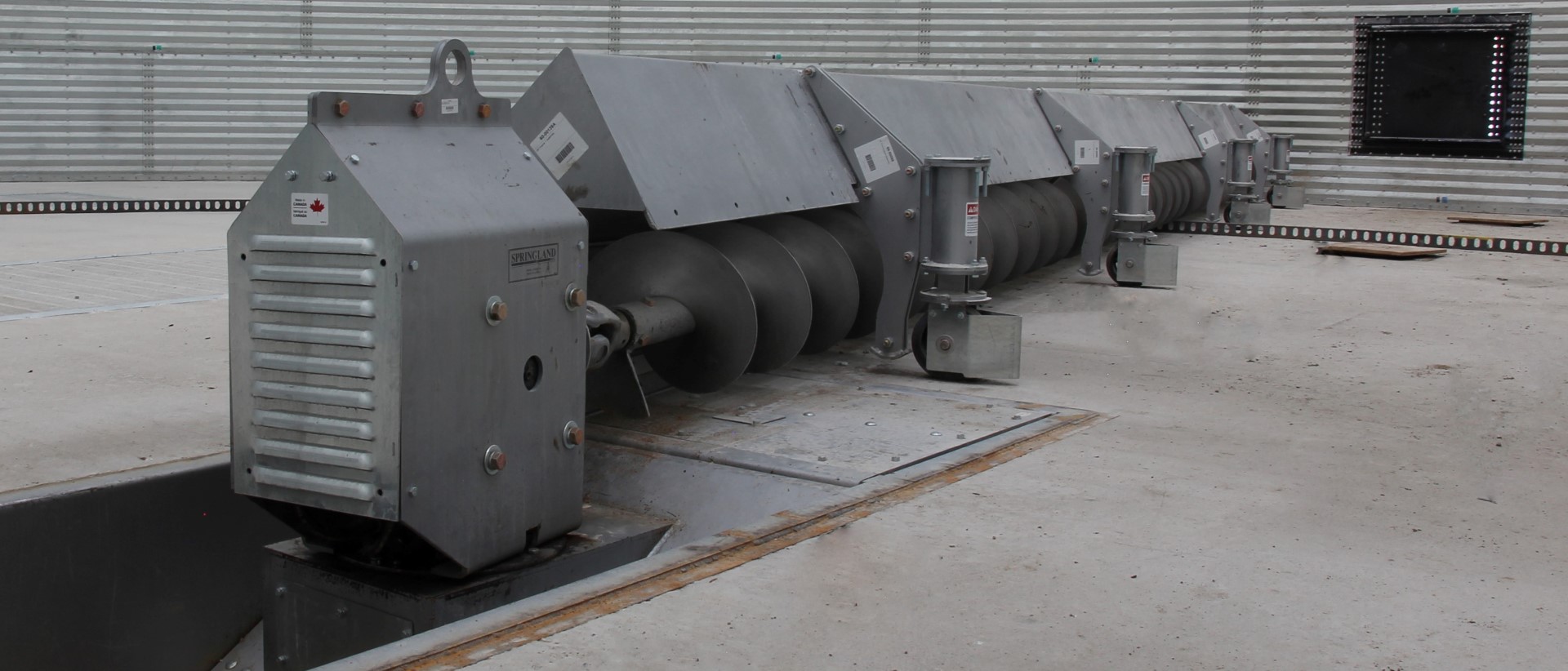 Springland was first to market with a bin sweep capable of withstanding the grain loads present in large grain terminals. Today we continue to provide industry leading durability and ease of operation with the 6025 Series Commercial Sweep.
Sweep General Arrangement
Capacities
| Auger Diameter | Capacity* (bushels/hour wheat) | Capacity* (MT/hour wheat) |
| --- | --- | --- |
| 10" | 4,500 | 120 |
| 12" | 6,000 | 160 |
| 16" | 10,000 | 270 |
| 20" | 20,000 | 530 |
*Capacities may vary depending on grain type and condition
Features
Right Angle Drive
The Electric drive combines a right-angle gearbox and a rotating hydraulic union to exclude electric motors from the dusty bin interior. Major drive components can be accessed from the conveyer tunnel below the bin.
Positive Drive System (PDS)
A significant amount of force is required to push a sweep through grain. The Springland Commercial Sweep uses the hydraulically driven Positive Drive System (PDS) to advance the sweep. A solid pinion wheel meshes with punched 3⁄8" angle track to provide excellent traction.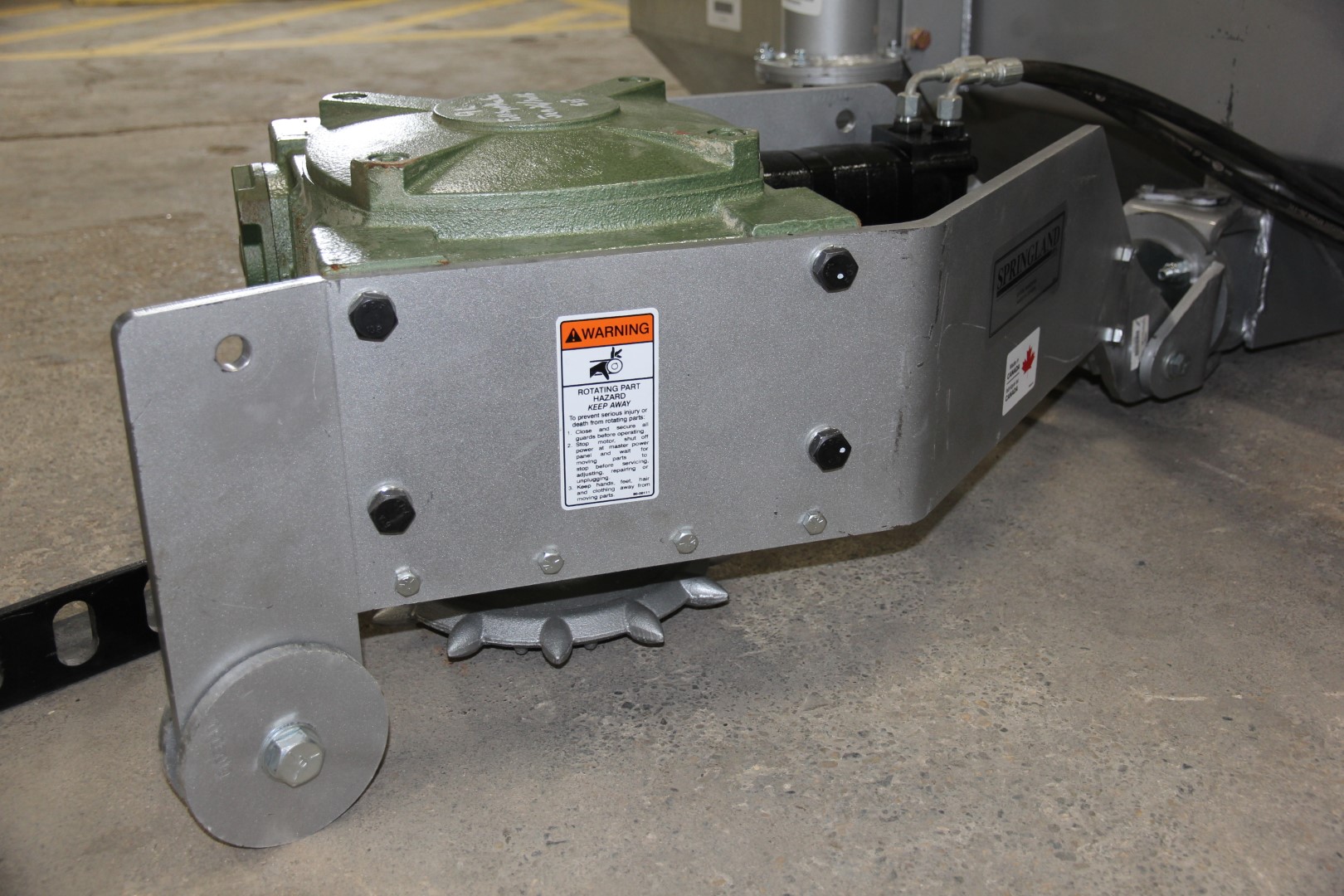 Sweep Control Cabinet
The Sweep Control Cabinet is located on the bin exterior, providing zero-entry control. The cabinet houses the hydraulic power pack supplying fluid to the PDS motor. Sweep advance is controlled by a three position valve, and pressure and flow can be adjusted for varying grain conditions.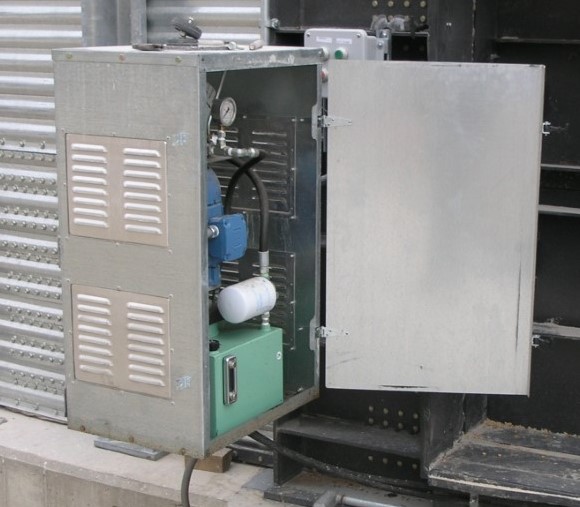 Articulating Frame Joint
For bins 105' in diameter and larger, an articulated joint is placed between a pair of frames to compensate for uneven floors.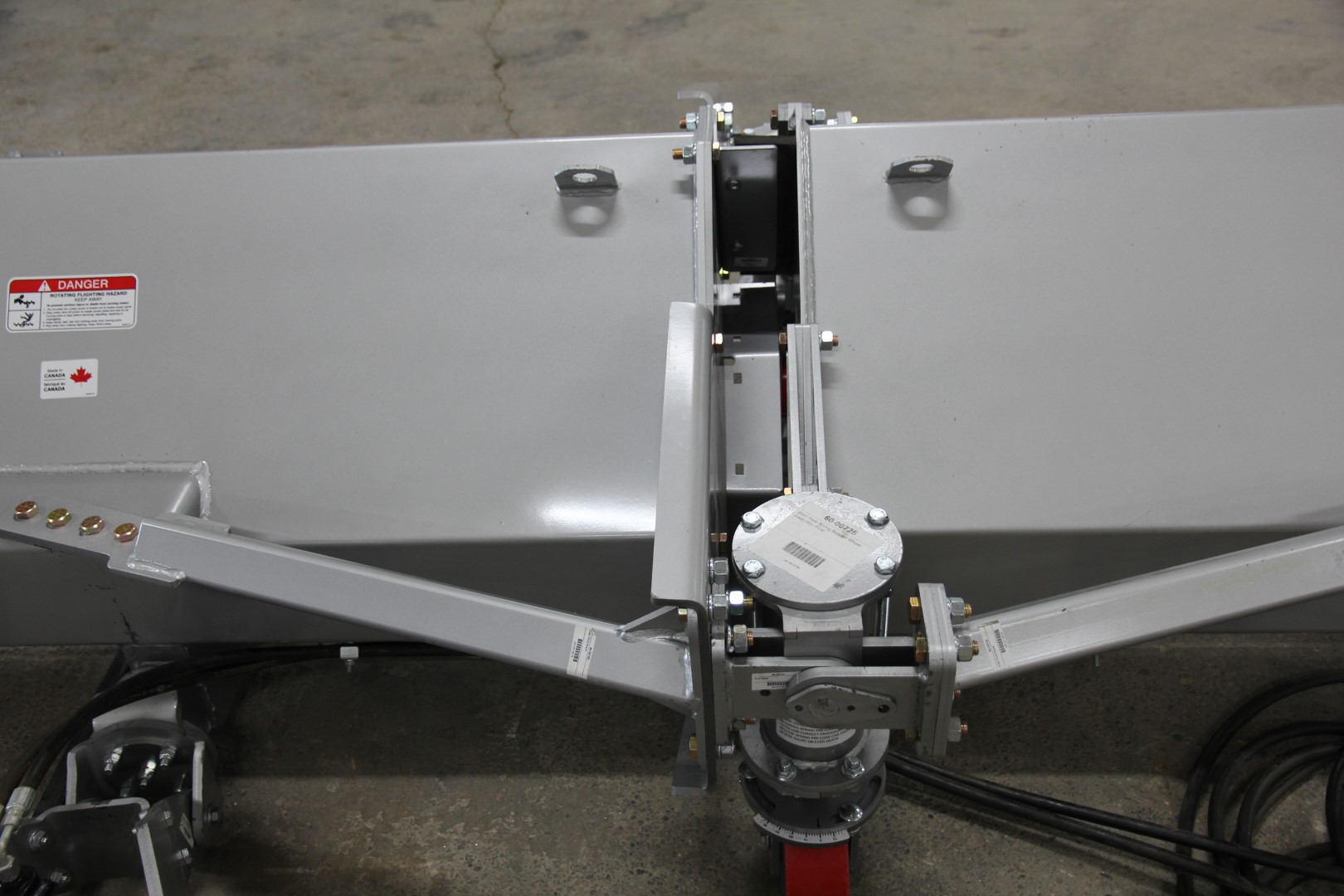 Spring Wheels
The sweep is supported along its length by robust wheels featuring angle adjustment and integrated hard stops. Under the load of a full bin, internal springs allow the sweep to descend to rest on the hard stops.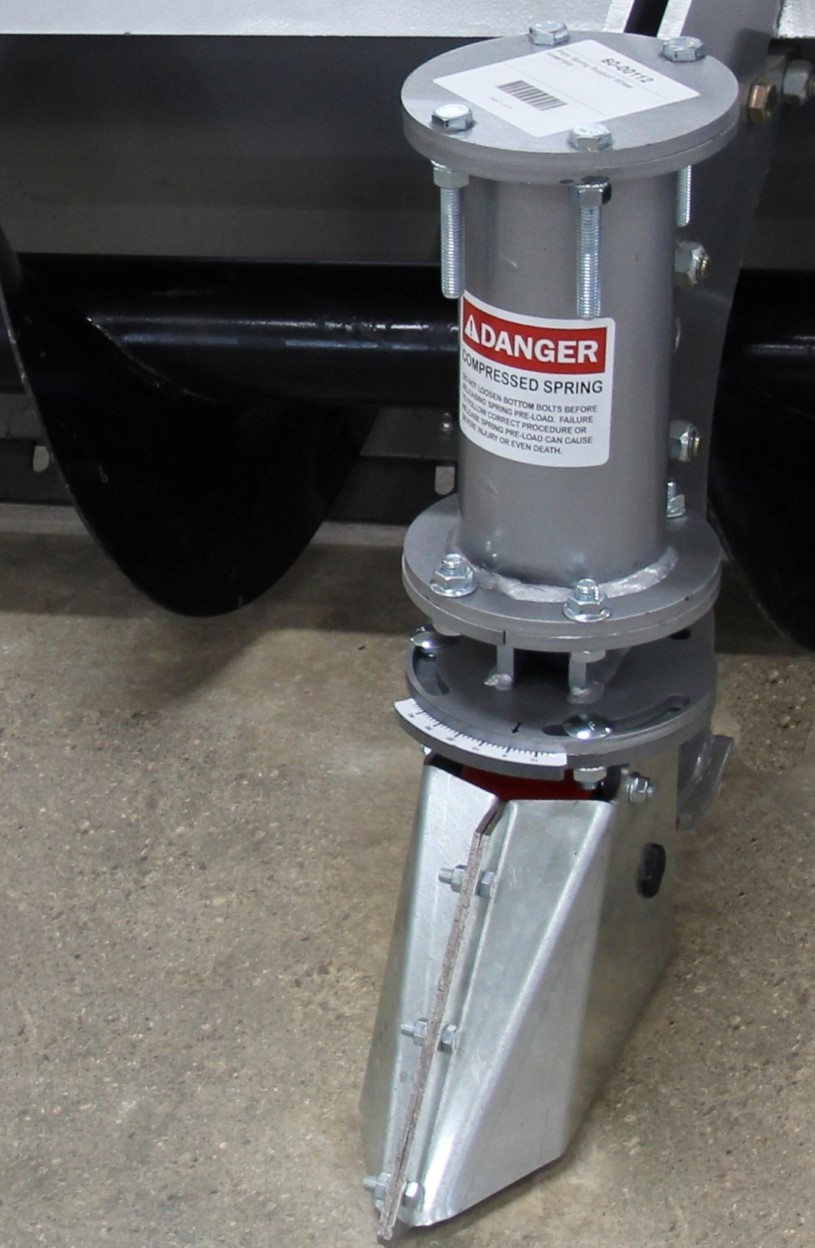 Options
Solenoid Valve for Control Cabinet
Integrate the Sweep Control Cabinet into your own industrial control system: the manually operated hydraulic valve in the control cabinet is replaced with a 120V solenoid valve
Ordering
Contact Springland for a quote.